Cleaning Service Ideas for a Home Business
Many people are either too busy or unable to keep their homes or offices clean, and therefore require the assistance of someone to do the cleaning for them. Cleaning is not a popular activity, and most human beings would rather pay someone to do their chores. This is where having a cleaning service as a home business is beneficial. There are a few opportunities available for home business cleaning services.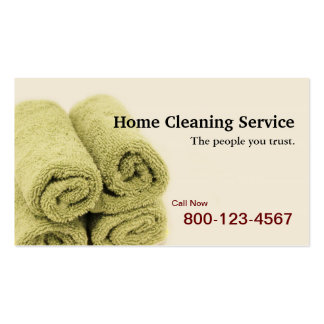 Below is a list, including a description of cleaning service ideas for a home business:
House Cleaning: Not many people take pleasure in cleaning their homes, or they are too busy with life to keep up with their day to day household chores. So, they hire an individual or team of individuals to come in and complete the chores for them. Then they can come home to a nice clean home after a long day at the office. Some of the house cleaning duties may include doing the laundry, vacuuming, scrubbing toilets, and mopping floors. If you don't mind cleaning up after other people, and would like to make some money in the process, perhaps house cleaning is a good fit for you. You will need household cleaning products, a mop, broom, vacuum, some sponges and/or rags, and reliable transportation.
Office Cleaning: Lots of companies hire people to come in and clean their offices after hours when no one is there. Some restaurants will also hire someone to come in after hours to clean such as dusting and vacuuming. You can charge more for cleaning an office or restaurant than a house due to having a larger area to clean. A clean office is a happy office. The clutter from yesterday's work neatly set aside waiting for a new day. All you need is a vacuum cleaner, some cleaning products, and a few rags to get the job done.
Carpet Cleaning: Several homes and office buildings have carpeting throughout. The carpet will get dirty and stains left behind from the continuous traffic on it. Most home and business owners will hire someone to come in and clean the carpets for them instead of troubling themselves with the task. You will need a carpet shampooer or two and cleaning products for the shampooers.
Generally, to gain clientele for cleaning services is through word of mouth from friends and family members. Satisfied clients will then tell others about your business - its a great promotional tool